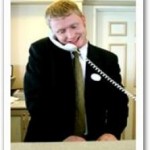 (A CERTIFIED ILLINOIS STAR DRY CLEANER)
2325W Schaumburg Road,
Schaumburg, IL. 60194
Tel: 847-352-0115 e-mail: info@coriniumcleaners.com
Who are we?
We are a premium Dry-cleaning and laundry facility located in the Northwest Suburbs hottest business district–SCHAUMBURG. Our Dry Cleaning and Laundry Plant has equipment to process the finest garments for the consumer that reside, work or visit this great area.
What are we trying to offer you? Corinium Cleaners is proud to offer VALET DRY-CLEANING service. Our "limousine" will be at your doorsteps on scheduled times. If we fail to meet the scheduled time the service is FREE* (*Weather Permitting.)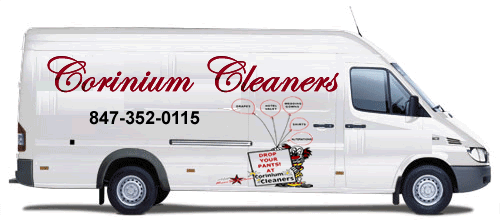 We have designed our plan to service VALET accounts like yours, uninterrupted of our daily over the counter retail business. We have conducted our retail business since 1990 and hotel valet business since 1997. We have met customers' strict requirements and in process helped our valuable employees achieve their goals. We are not a big giant corporation, neither are we a small fly by night company operating out of our basement. You can count on our reliable on time quality service for long time.
We are certain that, our pricing structure along with generous discount will bring music to your ears. Not to mention complimentary cleaning for the Managers' of the organization.
Based on our agreement we can either invoice your account weekly, biweekly or monthly. YOU TELL US YOUR REQUIREMENT. Yes, we are willing to sign any mutually agreed contract, with terms suitable to your needs.
We are members in good standing of our trade organizations. DLI (Drycleaning & Laundry Institute) and ISFA (Illinois State Fabricare Association) Membership in these organizations keeps us informed in current trends of the fabricare industry.