YOU are our Favorite Valentine …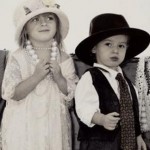 Thanks for dreaming the dream of Corinium Cleaners with us for twenty plus amazing years. We couldn't have asked for a better experience! Without you, your loyalty, your passion for the service, your joy in the quality of your clothing, your connections with our staff…Corinium Cleaners wouldn't have become what it is today. Because of you, our dreams were able to come true.
We'll always treasure the beautiful relationships we made with so many of you. You shared stories of your families and friendships with us – some light and funny, some warm and true, some sad and bittersweet. We are touched to have been an important part of your life – your commitment, your satisfaction, your milestones, your memories. Thanks for being one of Corinium Cleaners customers.